Life change takes more than one season, but it can start today!
Hilliard Taekwondo Academy offers your child so much more than just "kicking and punching." In addition to developing their martial arts skills, our goal is to help students build confidence, respect, perseverance and more in an environment where they can have fun, make friends and fit in.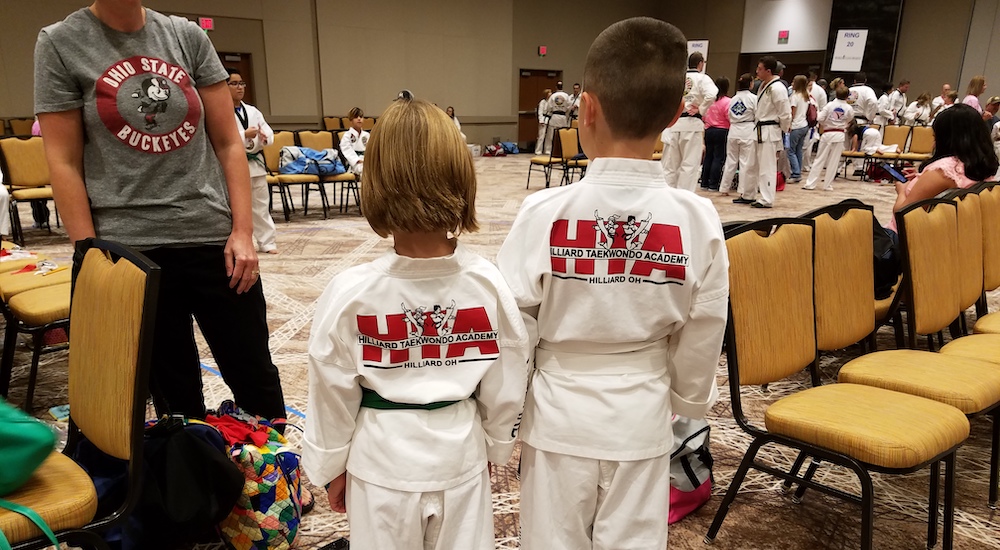 Why Choose Kids Taekwondo?
Our classes are guided by our three rules of 1) safety 2) having fun, but not being the class clown, and 3) learning exceptional martial arts. 
Students feel safe in our program because:
Expectations are explained clearly, and don't change from day to day.
Consequences are fair and consistent, and are applied calmly and immediately.
We focus most on, and praise, the behavior we want.
Attitude and effort get a lot of high-fives, we don't focus only on "star performers"
Our Kids Programs are divided by age and experience level:
LITTLE DRAGONS & NINJAS (AGE 4-5) Our Little Dragons & Little Ninjas program is designed to help our youngest students begin learning the basics of martial arts, and the importance of being respectful and following guidelines, in a fun environment. We use games and a variety of activities to help them develop balance, focus, memory, respect, self-control, large and small motor skills and so much more. We give lots of high-fives and shout outs for following directions, and apply consequences calmly, consistently and immediately (no warnings or counting to 3).
JUNIORS (AGES 6-12) Our Junior program (ages 6 – 12) is divided into Beginner, Intermediate, and Advanced classes, and offers high quality martial arts training to help students develop the physical skills to defend themselves, as well as confidence, focus, self-control, courtesy, leadership and teamwork in a fun environment. Students choose two to three classes each week from the classes offered for their age and rank. Like all in all our programs, having a great attitude and giving your best effort gets high-fives and shout outs.
Get the best Kids Taekwondo Training in Hilliard today!
Take the first step to join the Hilliard Taekwondo Academy family today, and fill out the short form on your screen to learn more today!